Brian Solis 가 주축이 돼 리서치, 배포한 트위터버스 2011 버전… 트위터를 둘러싼 애플리케이션들이 이렇게 많군요….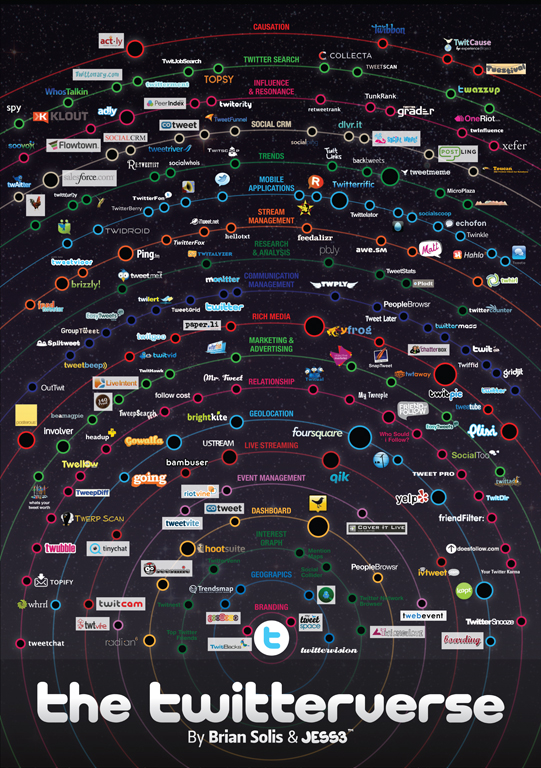 html 소스 째로 다운 받으면 개별 사이트 링크들을 다 확인 가능합니다… Download the .html code right now
You can follow any responses to this entry through the RSS 2.0 feed. You can leave a response, or trackback from your own site.